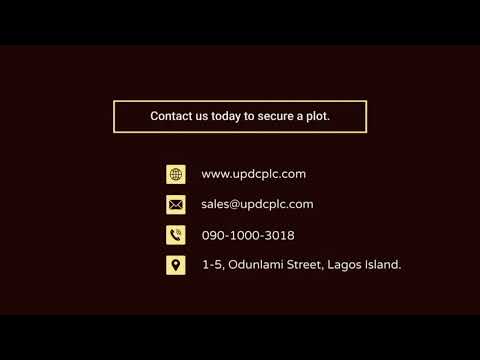 Land (site And Service Development)
Pinnock Prime Estate Osapa Lekki Lagos
₦ 300,000/sqm
Land For Sale Pinnock Prime Estate Osapa Lekki Lagos
Safety Tips
Do not make any upfront payment as inspection fee or upfront payment for rent before seeing this property or seeing the agent you contacted physically. PrivateProperty.com.ng is not liable for monetary transactions between you and the agents.
The contact agent on properties listed on PrivateProperty.com.ng does not represent PrivateProperty.com.ng. PrivateProperty.com.ng will not mandate agents to ask for fees upfront.
Property Detail
Property Type

Land

Sqm

513

Added

29 Aug 2022
Description
Land For Sale Pinnock Prime Estate Osapa Lekki Lagos selling for ₦300,000/sqm. See property details on PrivateProperty.com.ng or browse all our range of properties in Osapa Lekki Lagos
Pinnock Prime is located in the heart of Lekki Pennisula II. It is a short distance from Victoria Island, easily accessible through the Lekki-Epe access road. Pinnock Prime Estate Land has a Deed of Assignment with Governor's consent.
This Estate is delineated along the lines of high and low-density plots.
These Low-Density Plots can accommodate a detached house or 2 units of semi-detached houses per plot.
Best-in-class Amenities:
Secured access gate
Street lights and garden lights
Sewage treatment and plants
Visitors' parking
Water treatment and storage facility
Great drainage systems
Great road network
Underground power supply
See more description
Listing is verified as real
If reported as fake, we'll investigate.
Price Trends
Similar listings
Is this listing fake or showing any false or inaccurate information?
Report listing
Is this listing fake or showing any false or inaccurate information?
Report listing